India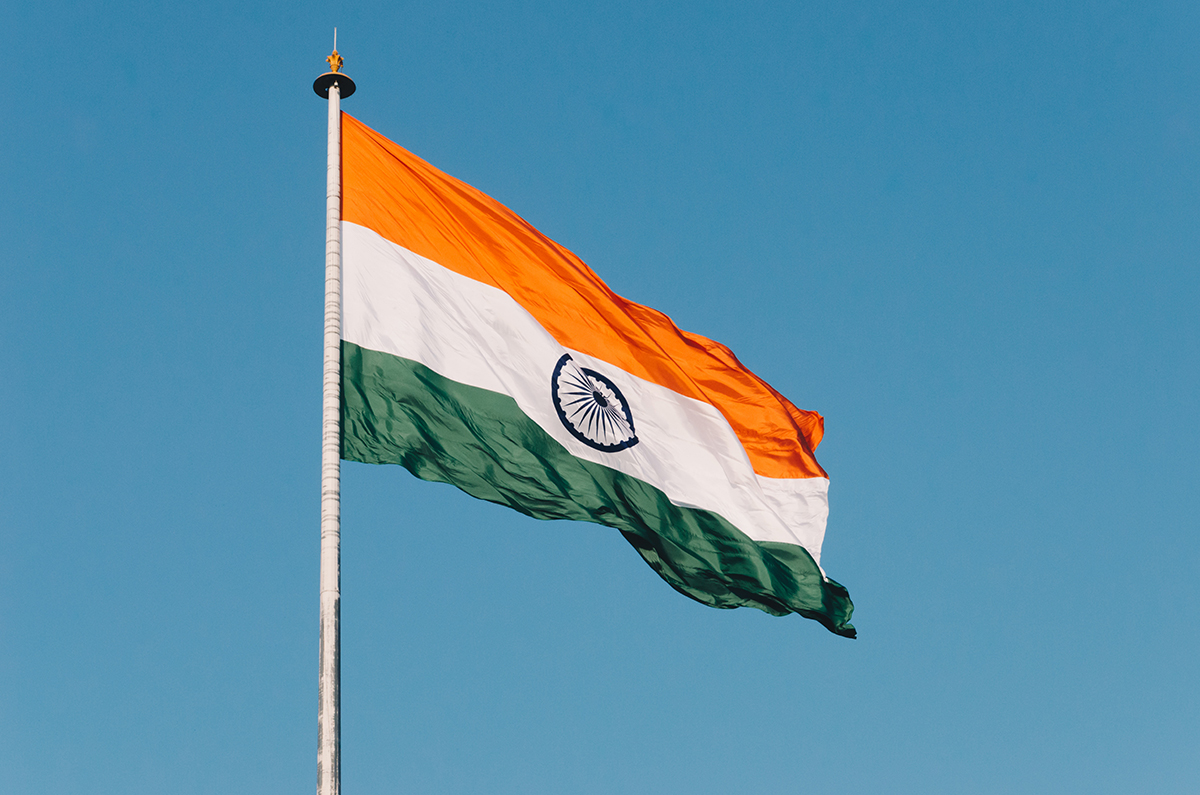 Emne: India (engelsk b-niveau, på andet år).

Indhold:

1.     Indien som engelsk koloni – britisk imperialisme (baggrundsviden)

2.     Indisk kultur (religion, mad, sport, kønsroller, sprog, caste). (baggrundsviden)

3.     Arranged marriage. (fokus i forløbet og med henblik på eksamen)

 
Indhold
Materiale
1
Lektie: s. 66-69 fra Narrating India.

Præsentation af forløb: projektarbejde og analyse af: non-fiction tekst, film og fiction-tekst.

De oversætter/google-søger ord til dokumentaren.

Vi ser dokumentar, og udfylder spørgsmålene løbende.

Opsamling på lektie og spørgsmål.  (og hurtig analyse af dokumentaren, som non-fiction film).

Hvis tid: Ordforråds-opgave.

Lektie-tekst.

Dokumentar fra CFU "Frihed og Uafhængighed"

Spørgsmål til dokumentaren (inkl. ord som skal slås op)

Ordforrådsopgave.

2
Lektie: samme som sidst.

Opsamling på Indien som britisk koloni. (Og på dokumentar-filmen). Did you like it? Was it informing? Well-structured? What was the intention behind it?

Projektarbejde sættes i gang. (krav: produkt, som de andre kan bruge og have gavn af – altså, pænt og overskueligt formidlet. Ingen quizzer eller lignende, noget mere håndgribeligt. Det skal fremlægges så pædagogisk som muligt – 5 min. pr. gruppe.).

Emner:

Religion (se filer – og læg lidt mere til)

Caste (se filer)

Gandhi
http://www.history.com/topics/mahatma-gandhi

Weddings:
https://www.theknot.com/content/hindu-wedding-guest-qa

Sati:
http://www.bbc.co.uk/programmes/p02g37r2 og

Language + Food: 

http://www.worldatlas.com/articles/the-most-widely-spoken-languages-in-india.html

og

http://www.bbc.co.uk/languages/other/hindi/guide/facts.shtml

og

Tekster til grupperne, om deres emner.

Opgave med krav til produktet.

3
Projektarbejde fortsættes og fremlægges. (og jeg samler produkterne på hjemmesiden).
4
Delprøve1 – Engram opgave 5 (B-niveau).

Alle laver opgaven, og skriver ned hvis de har spørgsmål. Så tager vi spørgsmålene når der er gået en time.

Alle får et fokusområde til filmen næste gang.

Engram

Fokusområder til filmen (fordelt på grupper)

5
Film: Slumdog Millionaire. Eller evt: "Victoria and Abdul" (når den kommer ud – hvis den er god).
Film (ligger på filmstriben, og står forhåbentlig som dvd).
6
Lektie: grammatik.

Grammatik.

Vi analyserer filmen (først hører vi om hver gruppes fokuspunkt, og så mere dybdegående filmanalyse).

7
Lektie: om arranged marriage.

Ordforråds-opgave (med ord fra projektarbejdet, og især om marriage emnet – fx dowry osv).

Vi læser Clothes.

Vi analyserer (fokus på kulturmødet).

Lektie-tekst.

Ordforråds-opgave.

Tekst: Clothes.

8
Grammatik.

Vi analyserer videre på teksten. (fokus på arrangeret ægteskab).

Vi ser evt. klip fra Bend it Like Beckham (med fokus på: syn på ægteskab og kultur-clash).

Bend it Like Beckham (evt.)
9
Grammatik.

Vi læser + analyserer artikel.

Artikel: "I am a gay Indian-American and I want an arranged marriage" (se filer)
10
Grammatik.

Vi analyserer videre på artiklen.

Evt. omlagt skriftlighed.

Vi ser evt. kortfilm om arranged marriage.

Kortfilm – youtube.
11
Grammatik.

Stile tilbage – jeg tager en snak med hver af dem, om deres stil. (mens de fx laver vendespil eller lignende)

Opsamling. (med fokus på culture clash og arranged marriage, som match til eksamenstekster).

Ordforråds vendespil eller grammatik vendespil.
Eksamenstekster (forslag):
India-bog s. 192-194. (fra "A Suitable Boy")
The Word Love – forkortet. (og ellers Craigslist tekst eller uddrag fra "the meeting").
Artikel: https://www.nytimes.com/2015/04/26/world/asia/india-arranged-marriages-matrimonial-websites.html?smid=fb-share
Evt: "A Decent Proposal" (god, men hvor præcis kommer den fra – hvad er Prism??)
Til caste: http://www.bbc.com/news/world-asia-india-35650616 eller http://www.ushistory.org/civ/8b.asp
Andre film man kunne se:
Monsoon Wedding
Namastay London